January 17th, 2023

Leader of the People's National Party (PNP) Mark Golding is in agreement with Prime Minister Andrew Holness that Dancehall artists need to pull up their socks on lyrical content, particularly as Afrobeats has been surging in global popularity over the last three years.

Speaking during a recent wide-ranging interview on The Fix podcast, Golding expressed concern that the lyrical themes in popular Dancehall music have become monotonous.

"When I was growing up, I was heavily into music…messaging at that time was about the injustices in society and trying to rectify where history had treated our people badly and uplifting people. It was a more conscious era, and when I hear some of what is now getting millions of views, it's a little disturbing because when you listen to what those messages are, it's all about anti-social behaviour essentially: killing people, flying dem marrow, scamming dem or heavy sexual promiscuity," Golding said. 

"Now, I'm not blaming the artists because I'm not here to blame them but I'd like to encourage our music industry. If you look at it, the hay day of our music industry has kinda passed. Afrobeats has kinda gone into that area and is eating our food," the Opposition Leader asserted.

Golding also added that Jamaican artists must remain cognizant of the fact that they have a sizable influence on society.

"I love the Afrobeats ting, and I even love Ding Dong and others who have taken that (Afrobeats) and made a thing out of it for us and it's wicked. But, those artists who are on a pathway, and it's almost like they're married to violent crime kinda lyrical thing; I'd say to them try reorient their messages to be more wholesome, to try and uplift other people and to try make our society better because you have a tremendous responsibility," Golding said.

"You may be 19 years old and you don't know that, but you are influencing people. When somebody has 16 million views that means 16 million people have watched what you have to say."
Jamaica's Prime Minister Andrew Holness has expressed similar concerns about the content of some Dancehall songs, and in June 2022, he pinpointed Skillibeng's Whap Whap and Brysco's Code, as two of the more questionable tunes.  
However, the PM has said that his administration will continue to maintain its hands-off approach, and will not be censoring any Dancehall artists or their lyrical content, even if depraved or degenerate.  
"There are many people who feel that the message has been diluted, diverted, and that though there is still talent, the talent may not be directed towards the social good," Holness told The Entertainment Report last year.
"And that is a concern, what can government do?  It is a tricky issue.  When Government gets involved in these things, it tends to always create more problems sometimes.  And so, I do stand off a little bit and observe, and say privately to those who I can speak to say 'hey, you need to take charge of the music again'", he explained.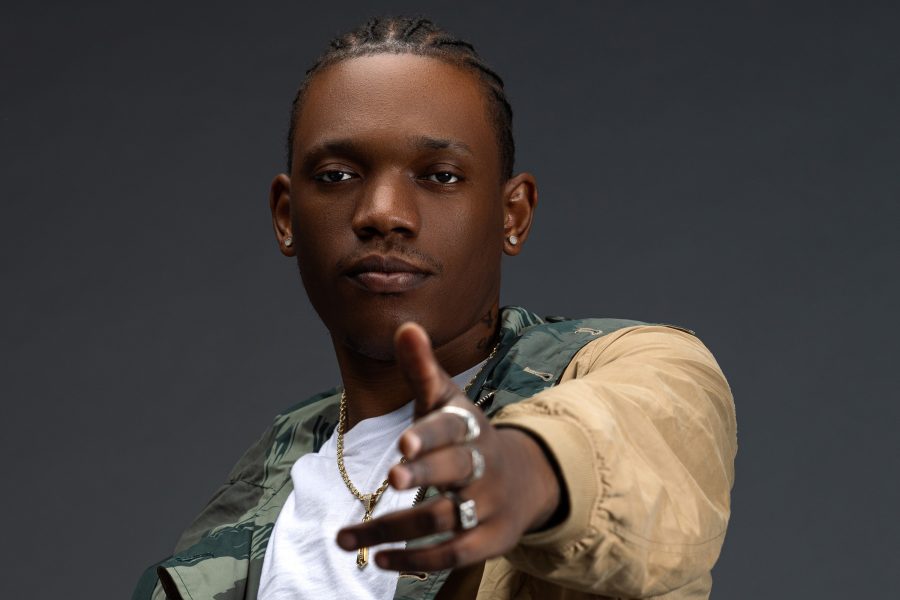 In November, Information Minister Robert Morgan had expressed concern about Valiant's Dunce Cheque, which he said was making 'buffoonery' appear to be desirable to young people. 
"When did dunce become fashionable?" Morgan said in reference to the song, which includes the following lines in its chorus: 
"Bounce check in account a make the skull upset
None a unuh know dunce yet
Back a the class, me nah no subject (None)
England gyal in a the Bimma, want rough sex
She pop the molly hard, but she no drunk yet
Drift the Crown hard and make she get upset
Yow, money a the subject (Subject)"
During his interview with The Fix, Golding counteracted this view—instead hailing the fast-rising star for his lyricism.
"Some people are saying we're celebrating being dunce. That's not how I read that. If you listen to it, essentially that guy is saying, yeah, him neva get nuttin outta school but he's still somebody. As he said, he's a work in progress…the system kinda kept him down but he's not out. He's still around and he's doing his thing."
Golding continued: "I don't have a problem with that. What I have a problem with is the lyrics about how many shots yuh pump inna man cranium." 
The 57-year-old pointed out that during his youth, violent lyrics were an anomaly, with most artists earning their stripes through consciousness. And for those who didn't, Golding said they eventually matured.
"Some of the artists that became conscious started out not-so-conscious but as they matured they've gone that way. But it was never the dominant thing. You had the Shabba Ranks, you had the Sizzla Kalonji and other artists that got the respect of the people, got the love of the people and for the most part weren't dealing with that kinda music," he said.