November 17th, 2023

In the ever-evolving world of social media, celebrities often find themselves in the spotlight for their online activities. Rapper Blueface, whose real name is Johnathan Jamall Porter, recently became the center of a heated controversy on Twitter. The issue at hand was a series of tweets where Blueface shared explicit images of his infant's genitals, claiming the child was suffering from a hernia. He also accused his on-and-off girlfriend, Chrisean Rock, of delaying their son's surgery.

This move by Blueface sparked a wave of backlash. Hernias, like the one his child was reportedly suffering from, are serious medical conditions where part of the intestines pushes through the abdominal wall, often requiring surgical intervention. The public nature of these tweets, discussing such a private and sensitive health issue of a child, was seen as deeply inappropriate by many. It highlighted a crucial debate about privacy, sensitivity, and the boundaries of sharing personal information on public platforms like Twitter.
The Impact Of Social Media On Privacy
LOS ANGELES, CALIFORNIA – JULY 25: Rapper Blueface performs onstage during the XXL Freshman Concert at The Novo Theater at L.A. Live on July 25, 2019 in Los Angeles, California. (Photo by Scott Dudelson/Getty Images)
The incident involving Blueface's tweets brings to light the broader implications of social media in our lives, especially regarding privacy. While platforms like Twitter offer a space for sharing and engagement, they also blur the lines between public and private life. In the case of Blueface, his decision to share sensitive information about his child's health raised questions about the ethics of publicizing personal family matters for the world to see.
This controversy serves as a reminder of the responsibility that comes with a public platform. Celebrities, in particular, wield significant influence, and their actions can set precedents for online behavior. The backlash against Blueface's tweets underscores the need for public figures to exercise discretion and sensitivity, particularly when it involves the well-being of minors.
Legal Implications & Public Backlash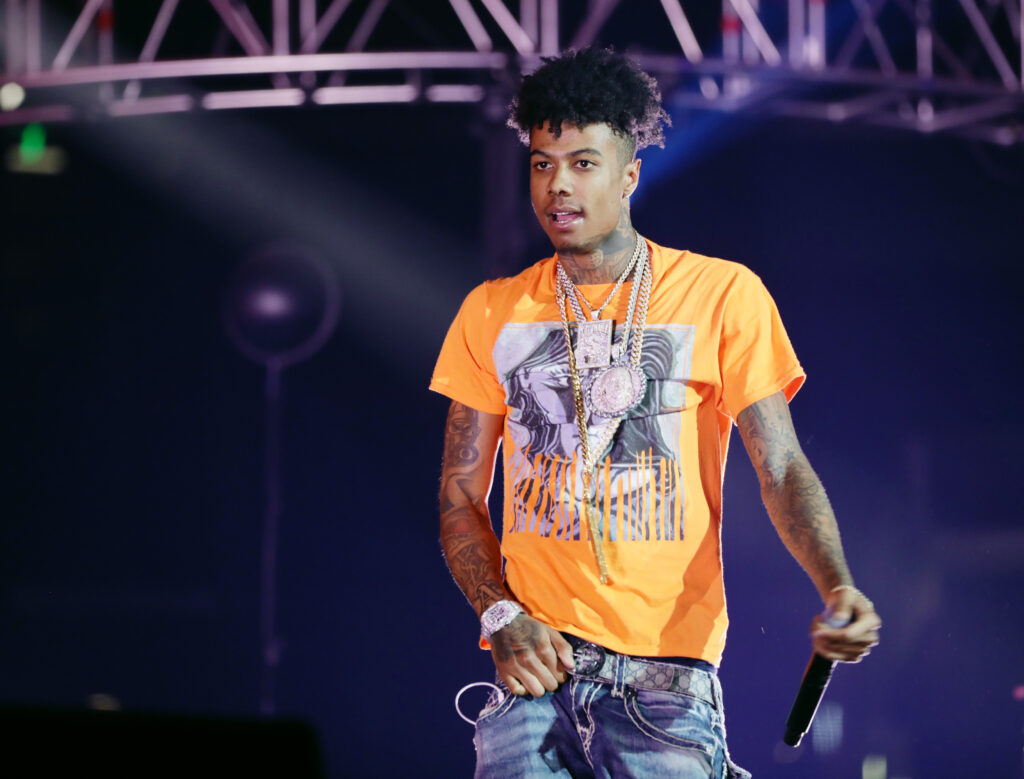 LOS ANGELES, CALIFORNIA – JUNE 21: Blueface performs onstage at the 2019 BET Experience STAPLES Center Concert Sponsored By Coca-Cola at Staples Center on June 21, 2019 in Los Angeles, California. (Photo by Roger Kisby/Getty Images for BET)
Currently, there is no indication that Blueface is facing legal repercussions for his controversial tweets. However, the court of public opinion often has its own judgment. The rapper's actions have certainly affected his public image and reputation. In the digital age, where social media presence can significantly impact a celebrity's career, such controversies can have lasting effects.
It's a complex scenario where the boundaries of free speech, privacy rights, and public interest intersect. While legal systems may not always immediately respond to such incidents, the societal and ethical implications are profound and warrant serious consideration.
Blueface's Career & Public Image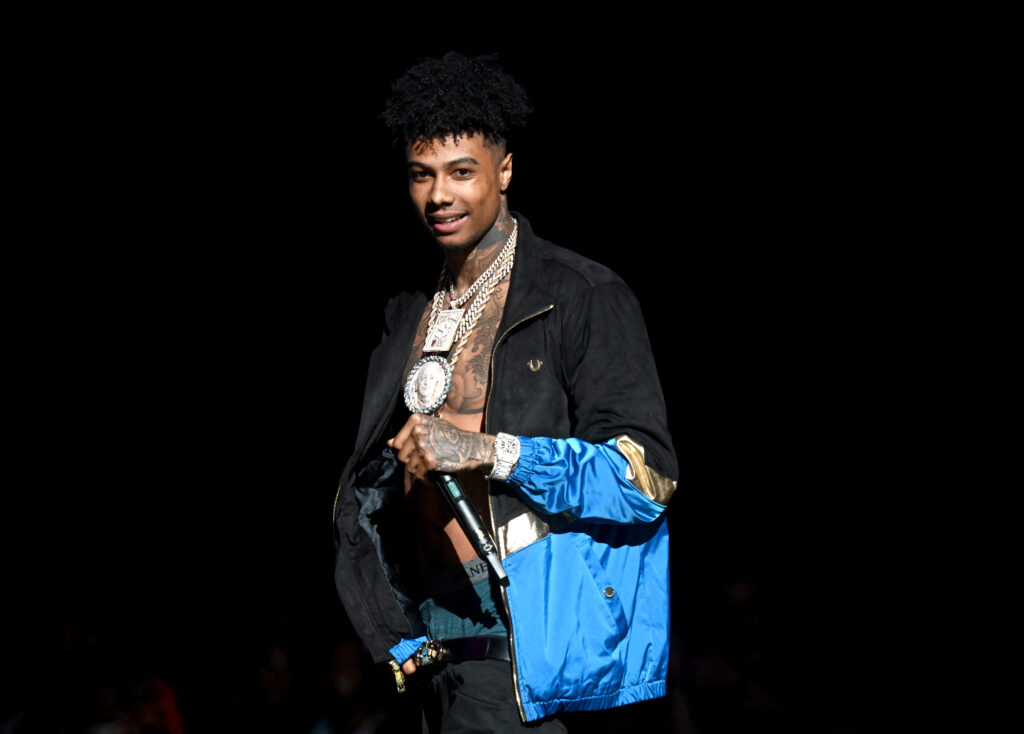 LOS ANGELES, CALIFORNIA – JUNE 10: Rapper Blueface performs onstage at The Wiltern on June 10, 2019 in Los Angeles, California. (Photo by Scott Dudelson/Getty Images)
Away from the controversies, Blueface's career in the music industry is notable. He gained fame with his unique style and offbeat flow in rapping, particularly with hits like "Thotiana." His rise to prominence in the rap world has been marked by his unconventional approach and collaborations with other high-profile artists.
However, the recent Twitter controversy highlights the complexities of managing a public persona in the digital age. For celebrities like Blueface, their actions on social media can significantly impact their careers and personal lives. It's a delicate balance between maintaining a genuine connection with fans and respecting the privacy and dignity of themselves and their loved ones.
Conclusion
BEVERLY HILLS, CALIFORNIA – JUNE 24: Rapper Blueface Onstage at The 2nd annual Hollywood Unlocked Impact Awards at The Beverly Hilton on June 24, 2022 in Beverly Hills, California. (Photo by Prince Williams/Getty Images)
The controversy surrounding Blueface's tweets about his baby's health condition is a stark reminder of the power and pitfalls of social media. It raises critical questions about privacy, public figures' responsibilities, and their online behavior's impact. As we navigate the digital landscape, such incidents serve as cautionary tales about the consequences of oversharing and the importance of maintaining a respectful and sensitive approach to personal matters, especially when they involve the most vulnerable.