January 20th, 2021

All it takes is missing an important email or a crucial scene of a show you're streaming to understand the importance of a solid home Wi-Fi connection. But instead of banging your head against a wall, do something about it with help from the Netspot Home Wi-Fi Analyzer! 

This troubleshooting solution lets you find out exactly what's causing a poor connection at home by allowing you to view dead zones, optimize hotspot placement, collect survey data, and utilize flexible grouping of APs by SSID, channel, vendor, and security. In other words, you'll never fall victim to a poor internet connection again.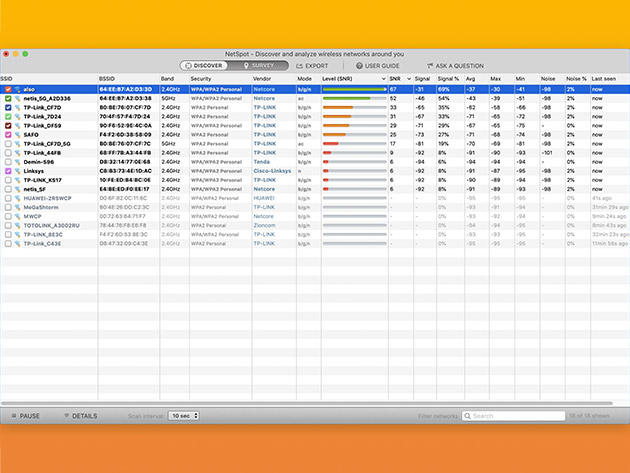 Ideal for those working from home, students, or avid streamers, the NetSpot Home Wi-Fi Analyzer is a game-changer when it comes to being up to speed and connected. And for a limited time, you can get a lifetime of upgrades at over 40% off, making The NetSpot Home Wi-Fi Analyzer just $40 bucks. 
Save over 40% off on the NetSpot home Wi-Fi Analyzer, here. 
Price subject to change.