September 4th, 2023

The legal battle between Reggae/Dancehall production company Steely & Clevie and almost all major Reggaetón artists is poised to roll into a California courtroom this month.

On Thursday (August 31), attorneys for Bad Bunny, Daddy Yankee, Luis Fonsi, Justin Bieber, Pitbull, Drake, Rauw Alejandro, Diplo, and over a hundred other artists, producers, and record companies filed new arguments in support of their bids to have the case thrown out.

The filings are presumably the last round of written pleadings before federal judge André Birotte Jr. hears in-person arguments, which are set to occur on September 22, according to court records obtained by DancehallMag.

Sometime after that, the judge will decide whether to dismiss the lawsuit or allow it to proceed to a jury trial. 

The stakes are very high, as Steely & Clevie allege that the 163 defendants unlawfully incorporated elements from their Fish Market riddim (1989) into more than 1,800 songs released between 1995 and 2021 without permission.

The list of songs in question reads like a playlist of the decade's biggest hits, including Luis Fonsi's Despacito Remix with Justin Bieber and Daddy Yankee; Bad Bunny's MIA with Drake; Drake's One Dance with Wizkid and Kyla; El Chombo's Dame Tu Cosita with Cutty Ranks; Daddy Yankee's Dura, Gasolina, and Shaky Shaky; DJ Snake's Taki Taki with Selena Gomez, Ozuna, Cardi B; and Pitbull's We Are One (Ole Ola).

A win for Steely & Clevie could send shockwaves through Reggaetón and the music industry in general. Conversely, a loss would signify a setback for those in Jamaican music seeking both financial recompense and historical credit for their foundational contributions to the Latin genre.

First used in songs like Gregory Peck's Poco Man Jam (1989) and Shabba Ranks' hit Dem Bow (1990), the Fish Market riddim was later adapted in a Spanish language cover of Dem Bow titled Ellos Benia, and an instrumental mix, now popularly known as the Pounder riddim. Steely & Clevie argue that the adapted Pounder riddim was "substantially similar if not virtually identical" to their original creation and that it has been widely sampled in Reggaetón music in the following years.
The lawsuit, separately filed against three groups of defendants in 2021, has since undergone consolidation, expansion, and multiple revisions, including the addition of late Jamaican producer Ephraim 'Count Shelly' Barrett's estate as a plaintiff and owner of the Pounder riddim—a move aimed at curing a potential technical defect in some of Steely & Clevie's copyright claims.
But the most contentious issue remains whether rhythm itself can be copyrighted. In the United States, rhythms typically fall outside the scope of copyright protection. However, some musicologists believe that if one can demonstrate that a rhythm is exceptionally unique or original, it may qualify for protection.
In previous filings, the Jamaican producers, represented by the Doniger / Burroughs Law Firm, insisted that Fish Market was more than just "rhythm" and deserved copyright protection due to its combination of various musical elements.
"The two-measure Fish Market pattern is original and consists of interlocking tiers of instruments, timbres, and harmonic (bass) and rhythmic (kick, snare, and 'tom' drums; hi-hats; timbales; and tambourine) elements repeated throughout essentially the song's entirety," they explained in a filing in early August.
Lawyers from Freundlich Law representing Puerto Rican superstar Bad Bunny and his record label Rimas Music challenged this notion head-on, writing in his Thursday filing that the reality is that Fish Market is not protectable by law and that Steely & Clevie's claim to a "harmonic" element was fundamentally flawed.
"Confronted with the reality that instrument choices are irrelevant to the infringement analysis of a musical composition, and that rhythm, the only relevant element left to consider here, is not alone protected, Plaintiffs instead try to salvage their [complaint] by reclassifying their single note bass line as a "harmonic" element."
"This is nonsense since harmony by definition requires more than a single note," they continued.
The law firms Chassman & Seelig, LLP and Wolfe Law Miami, which represent Pitbull, Mike Tower, and 13 other defendants, also argued that "common drum beats and basic rhythms" are not protectable, citing the recent case in which British singer Ed Sheeran was found not liabale of infringing the "basic chord progressions and harmonic rhythms" of a Marvin Gaye song.
"Courts have consistently held that copyright infringement claims cannot survive a motion to dismiss where the alleged protected work was (as here) nothing more than 'basic building blocks of music,'" they wrote.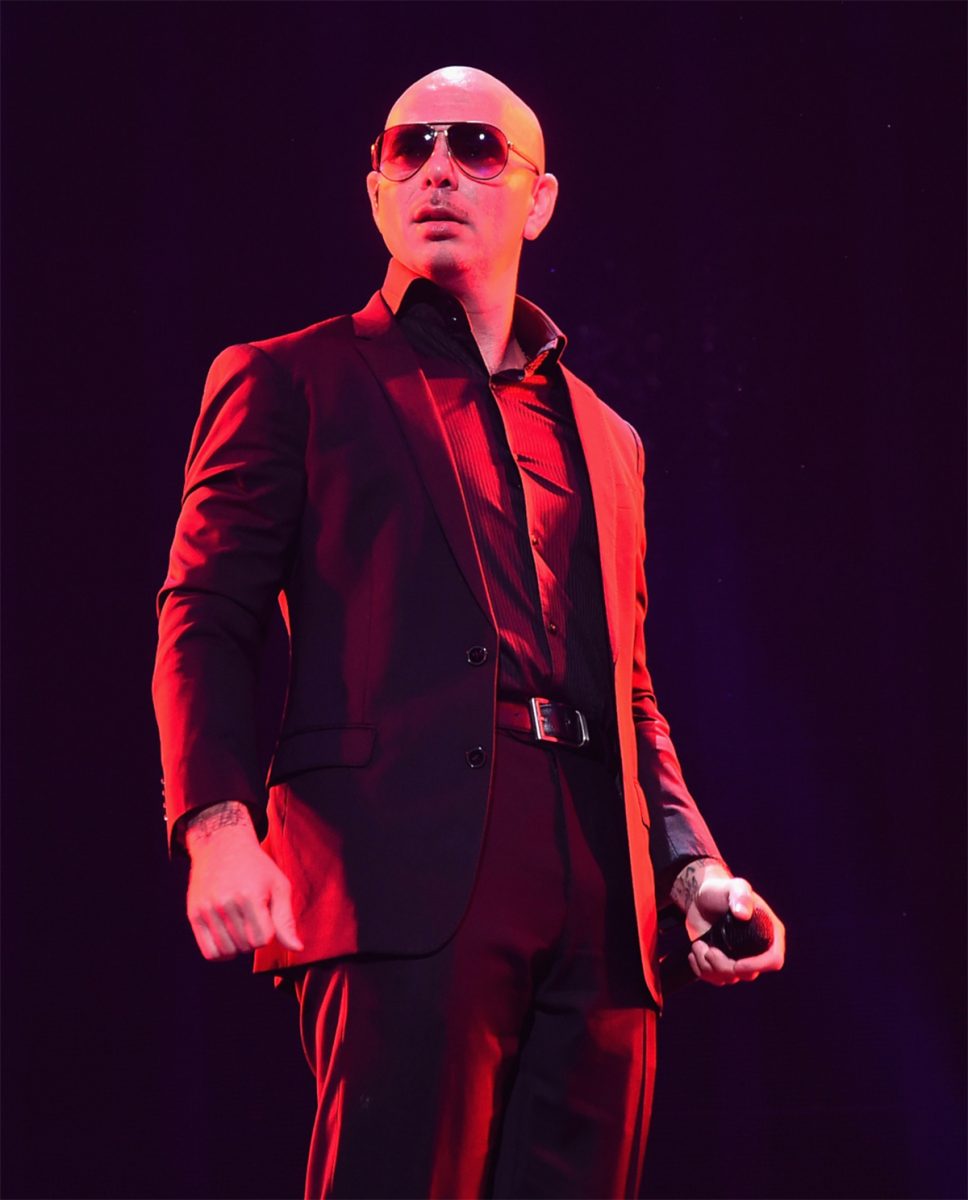 Meanwhile, Pryor Cashman LLP, which represents the most number of defendants in the case, including Daddy Yankee, Pitbull, Justin Bieber, Karol G, J Blavin, Luis Fonsi, Becky G, and Diplo, argued that the Jamaican company has had multiple opportunities to properly plead their case and should not be given another chance.
They noted that Steely & Clevie have "put Defendants to enormous expense in moving against" the current version of the complaint, "their sixth attempt at a complaint (and the third iteration of the consolidated complaint)."
They also contended that other technical faults, such as the late registration of the Dem Bow and Pounder works, were among the "incurable" defects remaining in the case.
"[Steely & Clevie] tacitly concede their [complaint] is not a proper pleading – trying to cure its defects through a 168-page Opposition exhibit which mispresents the [complaint] and its accompanying Exhibit A; admitting they could have, but did not, properly plead their claims; and asking to amend for what would now be the seventh time," they wrote.
"Thus, the only question is whether Plaintiffs should be allowed to amend for a seventh time to assert claims against 163 defendants and 1,819 works."
The defendants have uniformly requested that the court dismiss the case without leave to amend.
Pryor Cashman is also seeking an award for attorneys' fees and costs.