February 22nd, 2023

Dancehall artist Ishawna is over "toxic" men like rapper Future, and wants to see more male representations like Russell Wilson, the husband of Future's ex-girlfriend and babymother Ciara. 

Her comments came during a TikTok Live on the weekend where she said her latest song, New Child, isn't lashing out against all men, but instead, the "Futures" of the world. 

"We're not bashing men, we a bash the crasis dem," she started.

"We a bash the johncrow dem. We a bash the f–k boy dem. We a bash the hold down dem. We a bash the toxic man dem. Yuh see the Futures? We a bash dem. We nuh waan see dem. We waan see the Russell Wilsons – Ciara man. We waan see the Prince Harry dem."
Future has become the poster child and meme for toxicity due partly to his chequered love life, from which he's welcomed seven children from multiple women.
His musical repertoire also waves the toxic banner high, with narcissistic lyrics typically centering his afflictions and encounters with "b-tches". 
In a GQ issue last year, he opened up about being labeled toxic, stating that the tag doesn't concern him. 
"People have their own definition of what toxic is," he said. "All (these women) were toxic to me. They just don't want to admit it."
Ishawna has had her own relationship issues aired in public, particularly with her child's father selector Foota Hype.
Once engaged, the two had a nasty breakup in 2014 which saw her accusing him of domestic abuse and infidelity and him accusing her of changing for the freakier (to say the least).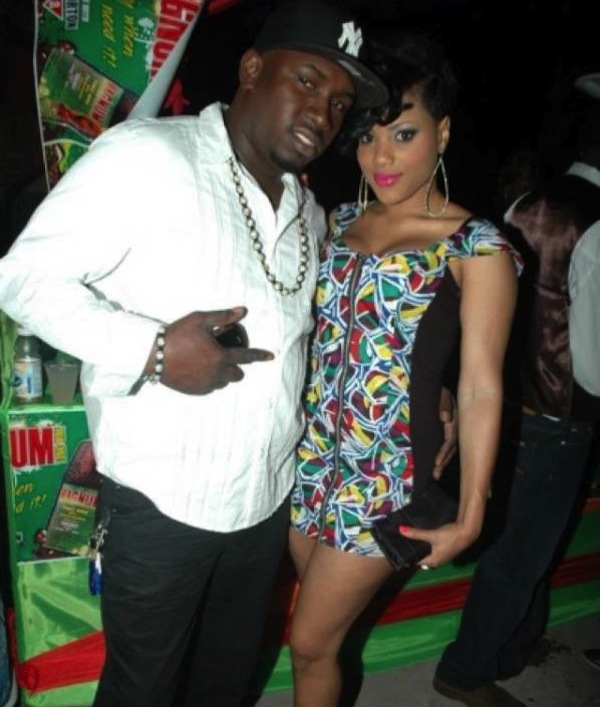 "We tired a di struggle love and we tired a di problem dem and we rather be alone if it's gonna come with all this baggage," Ishawna said during the Live.
"We nah go through nuh hard time with no man. A 2023… A love fi love and a respect fi respect and the argument done."
Produced by Big Win Music, New Child is a celebration of freedom from the burdening weight of an ex-lover, delivered via a congregation-themed music video.
"Whenever I do music, I try to put my all into it," Ishy said.
"I enjoy what I do and it's a good feeling when you take the time out to create something and people actually like it cause as an artiste, you don't know what people a go like. Yuh nuh know if dem a go enjoy weh you a do and one thing wid my fans dem, dem have mi back, so, I wanna big up everybody that's been supporting me, everybody that's a part of the video, everybody that's supporting the song. I love you guys."