January 7th, 2023

Adidja "Vybz Kartel" Palmer celebrates his 47th birthday today (January 7). The reputed King Of Dancehall has been behind bars for over a decade, but his popularity and legacy are still fresh in the hearts and minds of those who adore him— particularly his firstborn son Adidja Jaheim Palmer, better known as Likkle Vybz.

When DancehallMag contacted him, Likkle Vybz noted that his father, who is serving a life sentence for murder, was doing pretty well. The youngster, who has followed in his father's footsteps as an artist, also bragged that Kartel has helped to pave the way for Dancehall as it is known today.

"The sound and style that is currently in Dancehall is influenced by Vybz Kartel's over 20 years in the business and it has been 13 to 14 years since the Vybz Kartel that completely changed the game once again, for good, was invented.  The influence  doesn't feel more than a decade ago. But, when you do great stuff, it will be hard for people to replicate or outdo what you have done," he said.
His incarceration hasn't slowed Kartel's music releases, including that of nearly a dozen albums and EPs, seven of which have entered the Billboard Reggae Albums chart since he was arrested in 2011.
Likkle Vybz said Kartel has maintained the standard of what an international artist should be.
"The influence of Vybz Kartel is worldwide and is not just prominent Jamaica or the Caribbean because with his voice, lyrics and melodies he; has helped many people to get through hard times. Whether it be by laughing, dancing, or singing along to a song. He entertained the people and catered for them and that's why his influence is great because he relates and understands to the core fan base of our Dancehall," he added.
Interestingly, the numbers in 2022 backed up some of Likkle Vybz's claims.
Kartel ranked fourth overall on the list of most streamed Jamaican artists on YouTube in 2022 with 415 million views—behind megastars Sean Paul, Bob Marley, and Shaggy.   However, while he is no doubt still a favorite among the global masses, the Worl' Boss fell to No. 5 in Jamaica in 2022, after topping the local rankings for several years.  Neither Sean Paul, Marley nor Shaggy had placements on the local rankings. 
Based on the data provided by YouTube, the United States came in as the top country in 2022 to view Vybz Katel's music, with 66.9 million views. Jamaica was second place with 59.5 million views, followed by India with 33.8 million views, the United Kingdom with 26.5 million and Kenya with 19 million views.
According to producer Sean "Contractor" Edwards, there are several factors working against the Fever deejay achieving his full potential.
"It's the social media era. Vybz Kartel is not able to post daily new content as much as these newer artists," Contractor told DancehallMag, "Also, the fans are not able to see Vybz Kartel perform live so this lowers his appeal."
Kartel's most-viewed songs on YouTube in 2022 included With You, African Summer, Fever, Summer Time, Ride It with Shaneil Muir, Girl Next Door, and Any Weather.
Contractor commended the Clarks deejay for his contribution to Dancehall over the years, and believes the dip in streams is temporary.  From a professional standpoint, he advised the deejay to team up with newcomers like Valiant, who are currently making waves.
"It's still an amazing feat that at his age and being locked up for so long that was able to dominate for so long. I would love to hear  a collab with him and Valiant. I think it would hit and skyrocket Kartel to the top," Edwards added.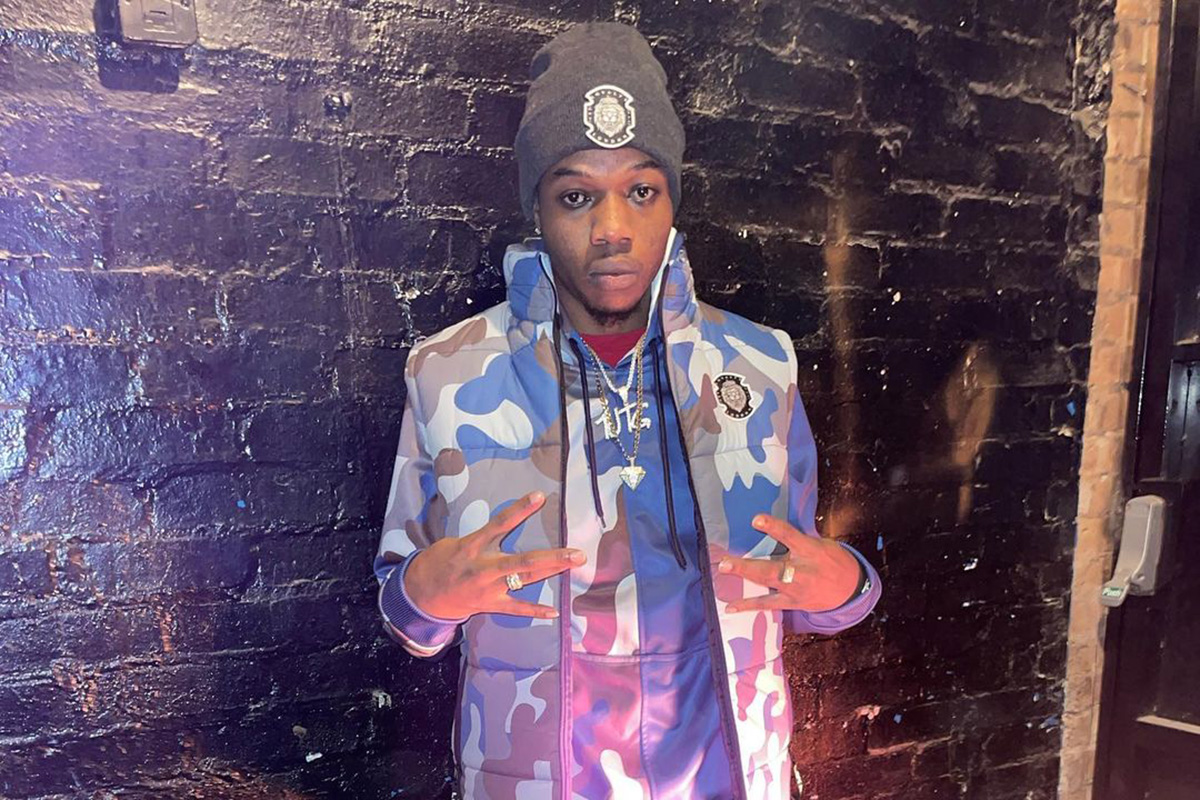 In the meantime, Likkle Vybz revealed that he and his family are optimistic that their main patriarchal figure has already created a memorable legacy for generations to come.
"A lot more can be said but the proof is already there for us to see and is enough to appreciate what he has done for the genre and the country. His legacy will live on through his music," he said.
Kartel's most successful protégé, Popcaan was sure to send his birthday blessings via Instagram earlier today.
"More life and prosperity sir Azim ✊🏿 Appreciate everything G, Stay up and keep the meditation sharp!! Freedom is all I wish for you. Blessings on Blessings."
Queen of Dancehall Spice, who has collaborated with Kartel on the songs Romping Shop, Conjugal Visit, Back Way, Private Message, and Worlds Apart, also gave a shoutout to her dear friend whom she has always credited for her big break.
"@vybzkartel I'll never forget what you did for me, I'll never forget you, I'll never stop loving you. Happy birthday King 👑 💙💙💙 FREE WORLD 🌎 BOSS"
Kartel, who was among four men convicted for the 2011 murder of Clive "Lizard" Williams, is up for parole sometime in the year 2046. 
He has continued to maintain his innocence and remains optimistic that the UK Privy Council may soon rule in his favor on his final appeal.