September 4th, 2023

Legendary "King of Ska" singer Derrick Morgan and his sons have consulted an attorney at law Christopher Townsend in Jamaica, as they position the family to pursue legal action against his daughter Ventrice Latoya Morgan, better known as Queen Ifrica, who has accused the Tougher than Tough singer of rape.

His son, Dr. Courtney Morgan, said the family has no option but to seek a legal solution to clear the singer's name.

"We've been reaching out to her to seek psychiatric help but when you mention that to her, pure swearing words come back to us, that's how aggressive she is with it," Dr. Morgan said. 

Dr. Morgan said that the early warning signs were there over a year ago when he recalled receiving a text from Queen Ifrica denouncing the family for not reaching out to her for a family gathering at the home of brother Merrick Morgan.
Dr. Morgan said that the text was troubling with the undertones of abandonment, jealousy, incest and threats of public humiliation against the family. According to Morgan, it was this troubling text that led to the family, on numerous occasions, reaching out to Queen Ifrica to not only seek help but to let her know that they were there to provide emotional support.
"To further exacerbate the breakdown," says Dr. Morgan. "Queen Ifrica's break up with Tony Rebel along with social media commentary by brother Merrick Morgan calling her ignorant to the subject of diversity and inclusion for the Jamaican people, may have triggered her recent emotional responses."
The family arranged an intervention.
"During that point, my brother Troy Morgan again decided to sit her down to ask this thing she saying about Derrick and stuff like that. Oh my God, it was like a drama scene, it was ridiculous, she start her story, she do these episodes when she cry, she stop, then she walk around the house, and we don't see her for a while, she walk around the house again, she sit down, she cry," he related.
Dr. Morgan said she became defensive when the family began to ask her poignant and specific questions about various accusations, including the alleged rape or attempted rape. 
"If you're in bed with Derrick, and you know he is blind and has neurological problems, and he is feeling you up, why you never stopped him, and you can easily thump him down. She tell we pure bad words and she never answered the questions. So mi just shut up and tell her continue with the story. Me and my sisters, Michelle, the one she love, Joan Morgan, and Troy, and all of we ah look, when she finally get up and gone. I asked what everyone thinks and everyone said 'something wrong with her'".
Dr. Morgan said he never threatened Queen Ifrica.
"She only attacked me in her video, I told her that if she did this, there would be consequences and that she needed psychological help and she called that a threat," he said. 
Dr. Morgan said he recorded all his interactions, conversations, and texts with Queen Ifrica.  
He recounted another "weird" text that the family received from the singer.
"Back on November 29, 2019, she sent a weird text after Thanksgiving at my brother Merrick's house in Florida, and we put picture online and she got triggered by the pictures 'that we looked too happy' and she wasn't in it and she didn't grow up with a father and 'pity you guys don't know that I had sex with your father like a big man dating a young girl'. I was like what the hell is this sick text she sent to me? I thought to myself that this girl has a fetish or a fantasy? Why didn't you call it rape then," he said.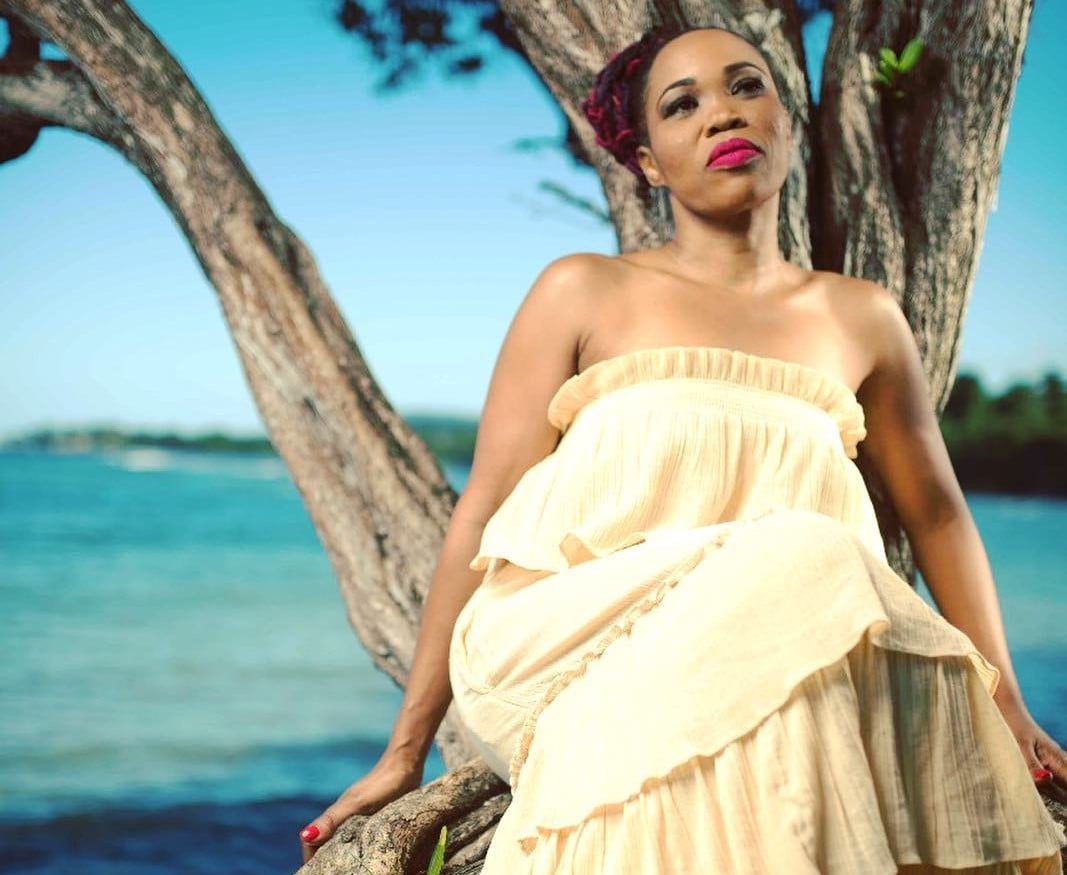 "Something is going on with her that is weird. It makes me question all the rapes that she alleged with the woman and even her stepfather (now deceased) who supposedly raped her for 3 days straight all while drugging her," Dr. Morgan said.  
The ska legend's son, Merrick Morgan, is also seeking legal counsel after Ifrica claimed he too, is a victim of rape by a family member. He finds "her statement truly offensive because he cannot empathize with the true victims of rape who are having to deal with their respective trauma for life".
"Rape is an emotional and damaging aspect of all those who are victims and I take offense to being member of such a victimization because she found it fit to minimize their trauma through my association in order to seek endorsement from that community," Merrick Morgan said.
According to Ifrica, she had an estranged relationship with ska legend Derrick Morgan because of her mother but reached out to him as an adult. She alleged that he raped her when she stayed at his Kingston home one night, inspiring her advocacy for domestic abuse survivors.
"My father would never be by himself in Greenwich Farm, he was in a one bedroom place because he was building his house at the same time and all of we grew up in Greenwich Farm, he was used to being there because people know him, he was renting a street facing the room from a family member. He had an eye person, Little Derrick (Derrick Douglas), who was sleeping head to toe with Dada on the bed, while she was on the couch. And for a blind man with neurological impairments, how could he have taken off her clothes?" Dr. Morgan asked.
At the time, Derrick Morgan had undergone two surgeries, one in the neck, and one in the lower back, and he had involuntary movements from a condition with his spinal cord. 
DERRICK MORGAN LOST HIS SIGHT AT 43
Derrick Morgan has a genetic eye disease called Retinitis Pigmentos, a group of related eye disorders that cause progressive vision loss. These disorders affect the retina, which is the layer of light-sensitive tissue at the back of the eye. In people with retinitis pigmentosa, vision loss occurs as the light-sensing cells of the retina gradually deteriorate.
The first sign of retinitis pigmentosa is usually a loss of night vision, which becomes apparent in childhood. (NIH)
"She said he penetrated her, then she changed it to 'he tried to penetrate her'. She needs all kinds of help. Even the next morning, the morning of the alleged rape, she put Derrick Morgan's hand on her shoulder to lead him out of the house so that they could go to the studio. There were witnesses to the studio visit, and the driver and Little Derrick can corroborate that they went to the studio the following day and she didn't act funny all that day," Dr. Morgan said. 
Derrick Morgan lost his night vision around the age of three years. Problems with night vision can make it difficult to navigate in low light. Later, the disease causes blind spots to develop in the side (peripheral) vision. Over time, these blind spots merge to produce tunnel vision. The disease progresses over years or decades to affect central vision, which is needed for detailed tasks such as reading, driving, and recognizing faces. In adulthood, many people with retinitis pigmentosa become legally blind. (NIH)
Derrick Morgan eventually lost all sight around the age of 43. Hence, by the time Queen Ifrica purported that the alleged rape took place, the 83-year-old would be around 60 years of age. Dr. Morgan said, "that he would not be in the capacity to see the face of Queen Ifrica let alone find her in the dark to rape her."
Morgan is one of the most recognized Ska artists, having been conferred with the Order of Distinction in 2001, the Reggae Icon Award in 2022, and the Jamaica Reggae Industry Association (JARIA) Lifetime Achievement Award in 2019.