October 28th, 2023

Skepta, the renowned English rapper, has made significant waves in the music industry, especially within the grime scene. As of 2023, his net worth stands at an impressive $2 million, according to Celebrity Net Worth. But how did he amass such wealth, and what factors contributed to his financial success?

Born in Tottenham, North London, in September 1982, Skepta began his musical journey as a DJ for the grime crew Meridian Crew. His passion for music quickly translated into a successful career as a rapper, songwriter, and record producer. In 2007, he released his debut studio album, Greatest Hits, which set the stage for his subsequent albums. His second album, Microphone Champion, came out in 2009, followed by Doin' It Again in 2011, which secured the #2 spot on the UK R&B chart. His album Konnichiwa, released in 2015, further solidified his position in the music world.

Read More: Deno Driz Net Worth 2023: What Is The Rapper Worth?
Chart-Topping Hits
Skepta's talent isn't just evident in his albums. He has also produced several Top 10 hits on the UK R&B Chart, including tracks like "Bad Boy," "Rescue Me," "Cross My Heart," "Hold On," "Make Peace Not War," and "Shutdown." These songs not only showcased his lyrical prowess but also contributed significantly to his net worth.
Beyond Music: Skepta's Other Ventures
LONDON, ENGLAND – JULY 08: Skepta performs on day 2 of Wireless Festival at Finsbury Park on July 8, 2017 in London, England. (Photo by Burak Cingi/Redferns)
While music remains his primary domain, Skepta has ventured into other areas as well. In 2015, he made his acting debut in the movie Anti-Social. Furthermore, his sense of style didn't go unnoticed. Additionally, in the same year, GQ recognized him as one of the 50 Best Dressed British Men, highlighting his influence beyond the music industry.
Read More: AJ Tracey Net Worth 2023: What Is The Rapper Worth?
The Grime Scene And Its Influence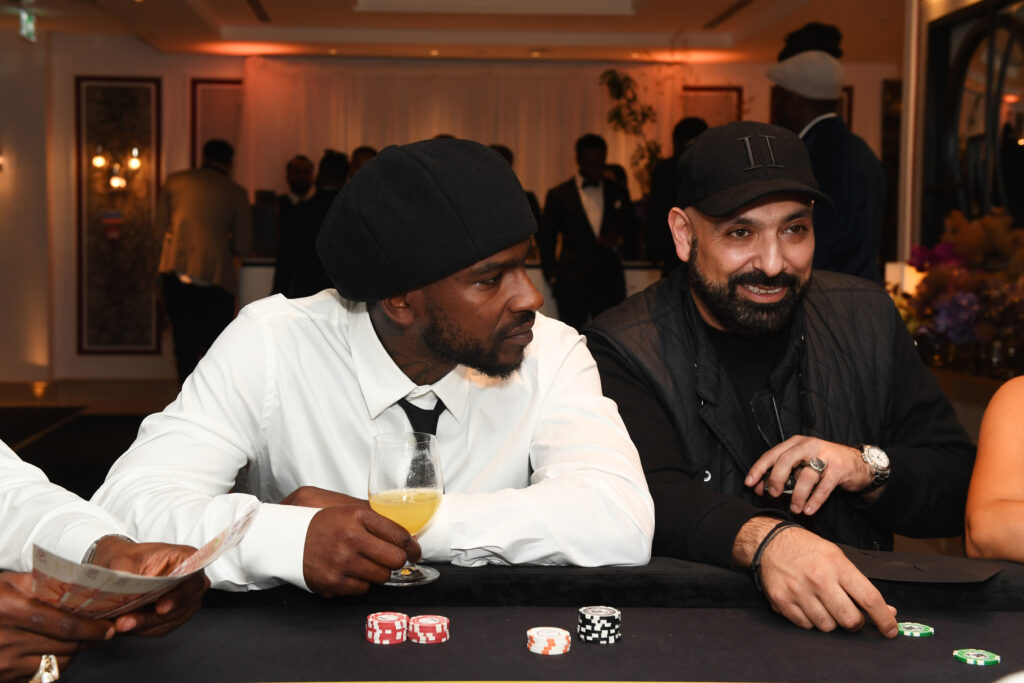 LONDON, ENGLAND – JULY 28: Skepta and guest attend #TheMikeGala, Stormzy's 30th Birthday with The Biltmore Mayfair, LXR Hotels & Resorts and Don Julio 1942 on July 28, 2023 in London, England. (Photo by Dave Benett/Getty Images for #Merky)
The grime scene, a genre of electronic dance music that originated in London in the early 2000s, has been instrumental in Skepta's success. As one of the prominent figures in this genre, Skepta played a pivotal role in popularizing grime on a global scale. His contributions to the grime scene not only earned him accolades but also significantly impacted his earnings.
Conclusion
Skepta's net worth of $2 million in 2023 is a testament to his talent, hard work, and dedication to his craft. From his early days in Tottenham to his global recognition, he has consistently showcased his versatility as an artist. Whether it's through chart-topping hits, acting, or his impeccable style, Skepta continues to influence and inspire many, both within and outside the music industry.