November 16th, 2023

The Nike Ja 1, a bold fusion of style and performance, has caught the sneaker world's attention. Its latest drop in the captivating "Guava Ice" colorway is turning heads. The soft hues of Guava Ice bring a refreshing twist to the iconic silhouette, making a statement on the streets and in the fashion scene. This iteration of the Ja 1 combines the timeless design with a modern touch, showcasing Nike's commitment to innovation. This sneaker impresses with its high-performance build and clean colorway.

The Guava Ice colorway adds a playful yet sophisticated vibe, making it a must-have for sneaker enthusiasts and fashion-forward individuals alike. If you're eager to step into urban fashion with the Nike Ja 1 in Guava Ice, you're in luck. Secure your pair now by clicking the link below. Don't miss the chance to elevate your style with this latest drop – a blend of classic charm and contemporary flair in every step.

Read More: Nike Cortez Vintage "Black Suede" Officially Unveiled
"Guava Ice" Nike Ja 1
Firstly, the shoe is covered in a light pink mesh. The pink aesthetic then extends to the Nike swoosh, which is a bit of a different tone. Secondly, we get two tones of blue on the back heel. This is then complemented by a white midsole and a black outsole. There is also black on the tongue and the inner lining of the shoe. When you put all of the elements together, you get a sneaker that is going to be flashy on the court.
More Photos
The Nika Ja 1 "Guava Ice" has just been released, and you can currently purchase a pair via the widget above. Also, the retail price will be $110 as long as they are in stock. Let us know what you think of this sneaker, in the comments section below. Additionally, stay tuned to HNHH for the latest news and updates from around the sneaker world. We will be sure to bring you the biggest releases from the biggest brands.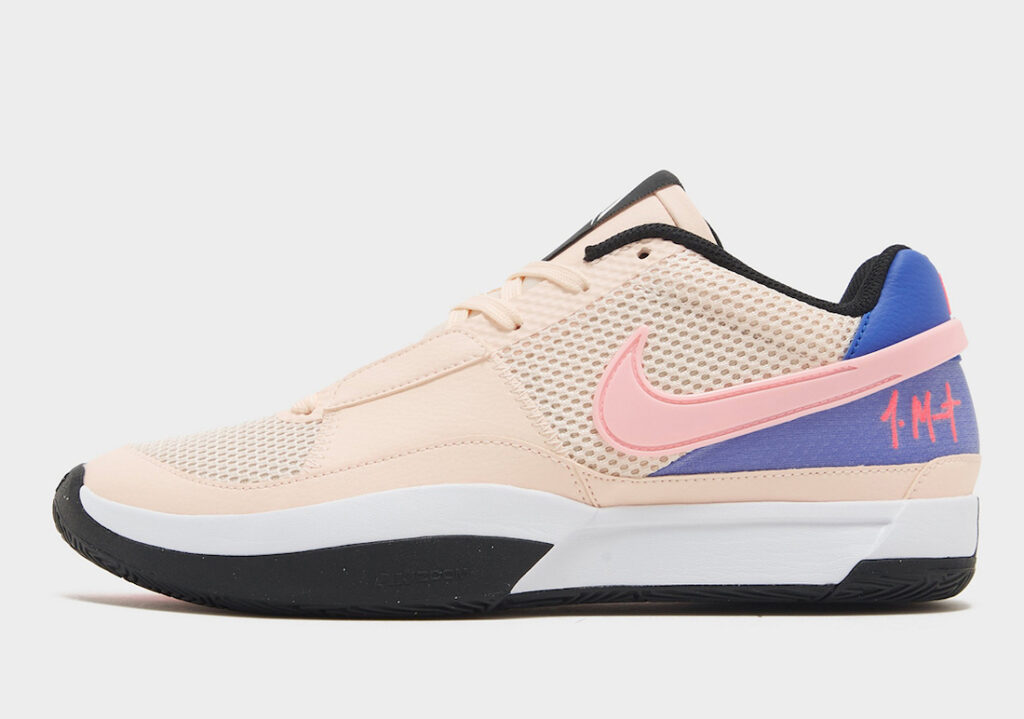 Image via Nike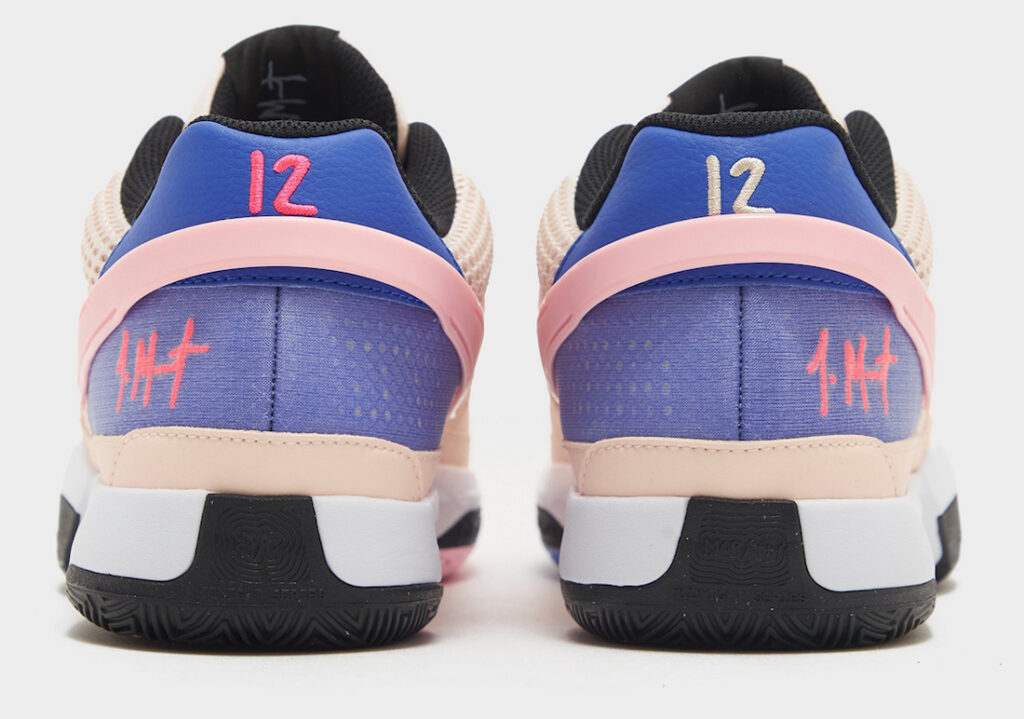 Image via Nike
Read More: Nike SB Dunk Low "City Of Love" Releasing As A Pack
This post contains affiliate links. Please read our disclosure policy.