October 27th, 2023

Scorpio season has already begun, and it's the time to celebrate some of the most notable R&B singers who were born during this time. Scorpios are known to be extremely driven and loyal. Moreover, they have an intensity that pushes them to achieve whatever they've set their sights on. This is evidently the case for the singers who were born between October 23 and November 21. From Ciara's killer dance moves to Willow Smith's incredible musical versatility, Scorpios are truly a talented bunch. As the season progresses, it's paramount to recognize the brilliant Scorpio singers who have left their mark in the industry. 
Monica (October 24, 1980)
NEW ORLEANS, LA – JUNE 30: Monica speaks onstage at the 2017 ESSENCE Festival presented by Coca-Cola at Ernest N. Morial Convention Center on June 30, 2017 in New Orleans, Louisiana. (Photo by Paras Griffin/Getty Images for 2017 ESSENCE Festival )
Monica is an undisputed R&B icon. Even before she was a teenager, her star power was already discovered. By the mid-90s, Monica became responsible for some seriously iconic R&B hits. She is truly deserving of her flowers, especially given that she paved the way for many prominent singers after her. Owing to her incredibly soothing voice, Monica has explored many other genres, including Hip Hop, Gospel, and even country music. She celebrated her 43rd birthday on October 24. 
Read More: Monica Reveals She's Releasing A Country Album & Has Been "Welcomed" Into Genre
Ciara (October 25, 1985)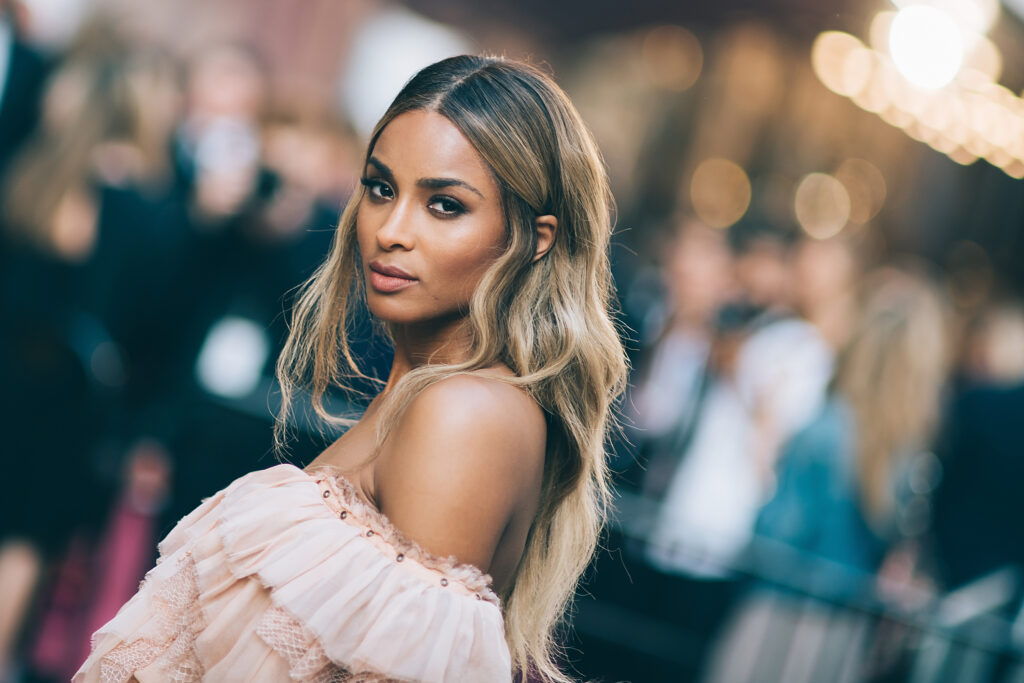 NEW YORK, NY – JUNE 06: (Editors Note: this image was altered using digital filters) Singer Ciara attends the 2016 CFDA Fashion Awards at the Hammerstein Ballroom on June 6, 2016 in New York City. (Photo by Michael Stewart/Getty Images)
One of the most prolific singers and dancers of her generation, the Scorpio needs no introduction. Ciara is undeniably the face of the Crunk-RnB wave that defined the 2000s. Beyond that, Ciara was also responsible for pushing urban music's mainstream appeal. Over the course of her multi-decade career, she has spawned numerous party and club hits. Her discography is also loaded with chart-topping tracks that have served to cement her legacy. The soon-to-be mother of four evidently hasn't slowed down either and is still out-dancing some of the musical acts she inspired. She celebrated her 38th birthday on October 25.
Read More: Ciara Drops Off New "CiCi" EP
Mariah The Scientist (October 27, 1997)
ATLANTA, GEORGIA – AUGUST 17: Mariah the Scientist performs onstage during the Smirnoff ICE Relaunch Tour with T-Pain and Mariah the Scientist on August 17, 2023 in Atlanta, Georgia. (Photo by Paras Griffin/Getty Images for Smirnoff ICE)
From mixing potions in the lab to making music, Mariah the Scientist has had a unique rise to fame. She has also become quite popular for her emotional vulnerability and loyalty. In an interview with Complex, Mariah the Scientist revealed that her connection to the Scorpio sign is much deeper than most. Additionally, she likened herself to the sign's scorpion and shared how it inspired her third album, To Be Eaten Alive. "A scorpion, at first glance, it's more meek… You don't really know what it's capable of," she said. "It can be poisonous and venomous; if you were to eat it, it would kill you. So to be eaten alive is really to kill." She released the album today, on her 26th birthday.
Frank Ocean (October 28, 1987)
NEW YORK, NEW YORK – SEPTEMBER 13: Frank Ocean attends The 2021 Met Gala Celebrating In America: A Lexicon Of Fashion at Metropolitan Museum of Art on September 13, 2021 in New York City. (Photo by Theo Wargo/Getty Images)
Frank Ocean is one of the most famous Scorpio singers in the world. Despite shying away from the spotlight, his catalog is a testament to his great talents. One of his most prominent qualities as a Scorpio is his emotional writing and singing style. Through his lyricism, Frank Ocean has built a devoted fandom, who adore the honesty and relatability of his craft. He turns 36 in 2023.
Read More: Frank Ocean's "Endless" And "Channel Orange" Have A Unique Connection
Willow Smith (October 31, 2000)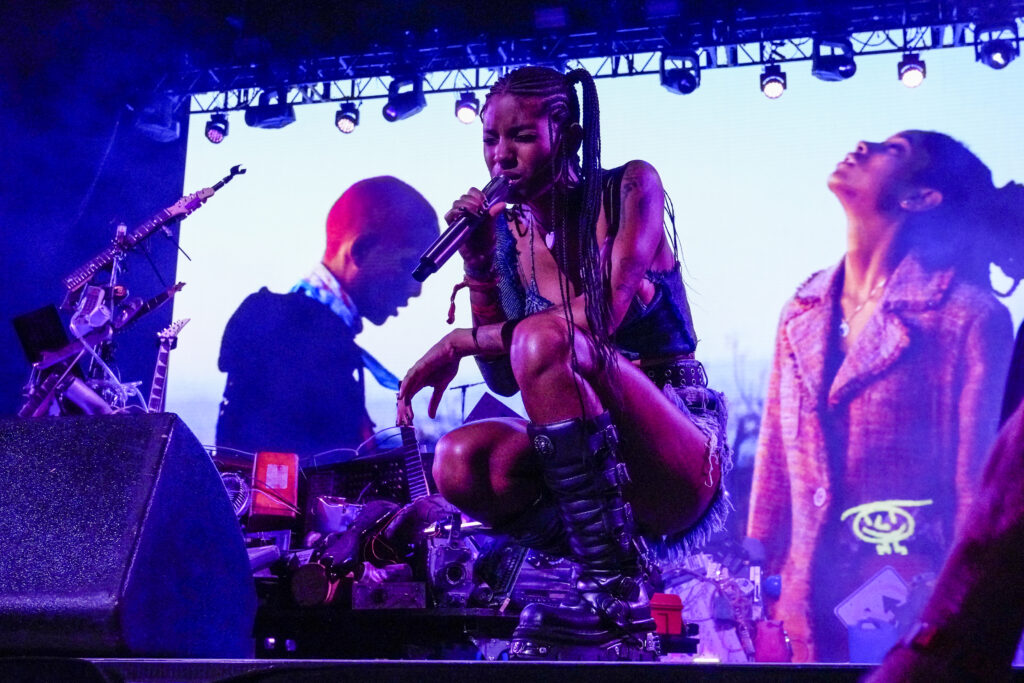 INDIO, CALIFORNIA – APRIL 23: Willow Smith performs onstage at the 2023 Coachella Valley Music and Arts Festival on April 23, 2023 in Indio, California. (Photo by Presley Ann/Getty Images for Coachella)
Willow Smith's birthday falls on Halloween. In 2019, the "Whip My Hair" singer's parents threw her an epic Halloween bash to commemorate the two-for-one celebration. Although she has always been in the public eye due to her famous parents, Willow has also carved out a lane for herself. Scorpio singers are often fiery and passionate in their craft and she's no different. Her catalog is filled with many different genres, all of which she's excelled at. She will celebrate her 23rd birthday in 2023.
SZA (November 8,1989)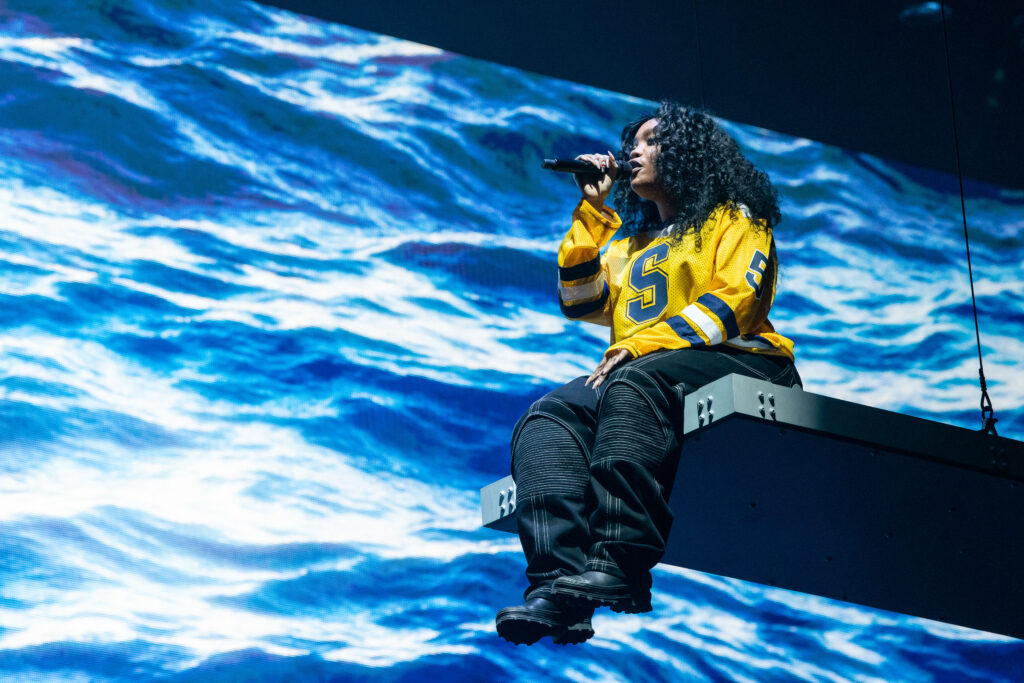 WASHINGTON, DC – February 27th, 2023 – SZA performs at Capital One Arena in Washington, D.C. during her SOS Tour. (Photo by Kyle Gustafson / For The Washington Post via Getty Images)
Although SZA has been active in the music industry for over a decade, the 2020s have proved to be a gargantuan era in her career. With the release of her sophomore solo album, SOS, SZA became a record-breaking R&B artist. The album boasts the largest streaming week for an R&B album in America and is the longest-running number-one female album of the decade, having topped the charts over the course of 7 weeks.
One of the most famous Scorpio singers around, SZA has also fully embraced her sign on a number of occasions. On the subject of her single, "Love Galore," she shared with Genius that she "just be wildin' out," attributing this quality to her sign. "I have a mean streak. And I'm a Scorpio," she said. "So, it's like if we go off and really go there to the point where I'm talking crazy, it's like we're probably never going to talk to each other again by the time I'm done. Because of me and my mouth."
Davido (November 21, 1992)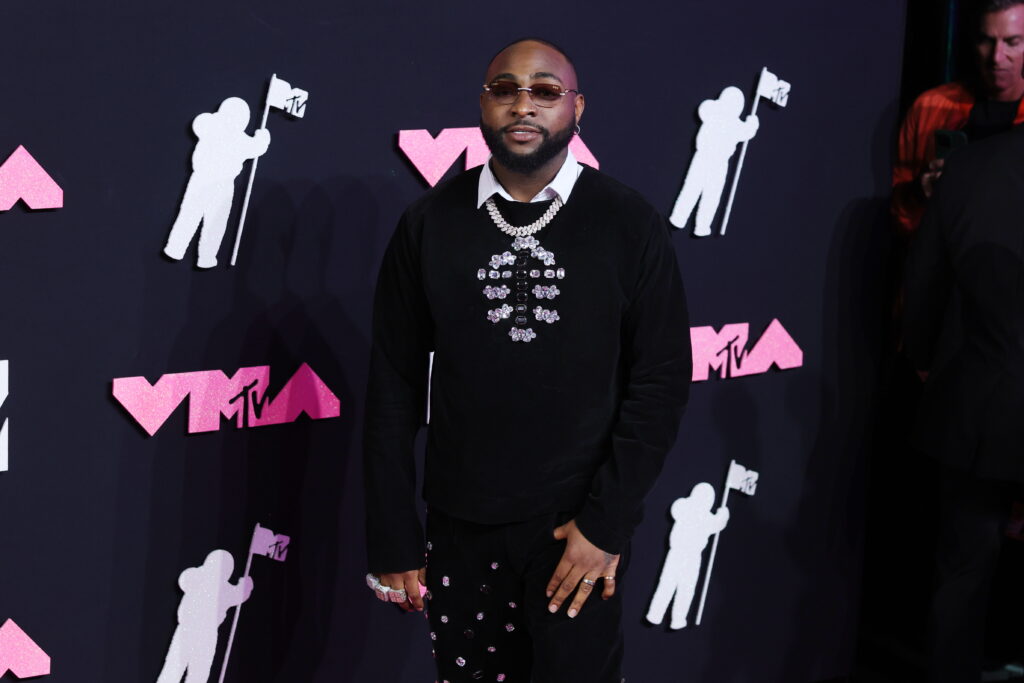 NEWARK, NEW JERSEY – SEPTEMBER 12: Davido during the 2023 MTV Video Music Awards at Prudential Center on September 12, 2023 in Newark, New Jersey. (Photo by Udo Salters/Patrick McMullan via Getty Images)
Davido is one of the most famous singers to emerge from the African continent. Although he was born in Atlanta, Georgia, Davido was raised in Lagos, Nigeria. The Nigerian musician has long since created a number of Afro-RnB hits. Arguably one of the continent's greatest exports, his music has been played in countries all over the world. He eventually achieved his international breakthrough in the mid-2010s. Additionally, his single, "Fall" was the first Afrobeat song to be certified gold in the United States. So far, he has collaborated with several prominent acts, including Chris Brown Nicki Minaj, Lil Baby, and more. He will turn 31 in 2023.